QuickBooks - Microsoft Ending Support for IE 11
Adam
Microsoft Ending Support for IE 11
On June 15th, 2022 Microsoft will end support for Internet Explorer 11. What does this have anything to do with QuickBooks? For years QuickBooks desktop has used Internet Explorer for its web browser. This is how online help and chat were delivered through the Application. You can read more about this on Microsoft's site.
What to expect?
When you open QuickBooks you might receive this message. Don't Panic, here at RAH we have you covered. Here are more details from QuickBooks regarding this Notice.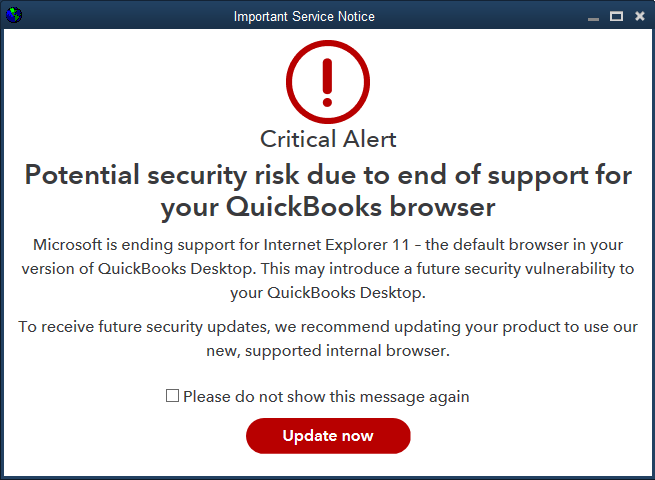 There are three options that we are able to help in addressing this issue.
Upgrade to the latest version of QuickBooks Desktop 2022.
Update and patch QuickBooks for you QuickBooks 2020 or newer.
Replace IE with Microsoft Edge with compatibility mode.
Still need help?
Don't worry, that is what we are here for. Contact our Support Team and we will work to have this addressed with you. Wither you need to schedule the patch or upgrade we are here to help. If you need to purchase QuickBooks, let us know we are able to provide a license for a great price.